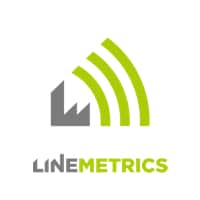 LineMetrics GmbH (Haag, Austria) is the manufacturer of a complete real-time asset monitoring solution delivered through its end-to-end IoT platform. LineMetrics enables users — for a small monthly subscription fee and without the need for IT expertise — to view sensor data in real time. LineMetrics monitoring as a service can be used with almost any vertical–manufacturing, energy, retail and others — a true plug-and-play solution that drives data-driven decision-making and enables new efficiency levels and new business models. The LineMetrics product is used by hundreds of customers in over eight countries and stands for simplicity and versatility. The company was recently named "Born Global Champion" by the President of the Austrian Federal Economic Chamber, Dr. Christoph Leitl, and State Secretary Dr. Harald Mahrer. Reinhard Nowak, CEO, is leading LineMetrics' global expansion.
Customer Success Story: LineMetrics
The LineMetrics platform provides easy, pay-as-you-go sensor-based optimization for businesses. It enables plug-and-play monitoring as a service for all, anywhere in the world, with no IT complexity, no upfront cost, no project management needed. At the heart of their solution, LineMetrics use InfluxDB Cloud to gather metrics and events from their customers' sensors, graph the data in their cloud and send information and threshold-based alerts to their mobile app for customers to take appropriate action.
The Challenge
As a startup, LineMetrics had to adapt to market requirements fast. They wanted to meet customer demand for connecting assets and accessing sensor data to become more efficient and offer new digital services. Since only what is measured can be improved, customers wanted a way to continuously monitor their assets without a large investment or IT know-how. LineMetrics set out to develop a monitoring platform that makes it easy for customers, across industries and in various use cases, to acquire any type of sensor data for real-world assets in real time.
The Result
InfluxDB enabled LineMetrics to provide a sensor-based self-improvement platform to industrial users, delivering "Asset Monitoring As A Service" starting at just 28 euros ($31) with no programming needed. Wherever they are, users can monitor energy consumption in buildings, machine performance, and any other assets. The LineMetrics easy-setup plug-and-play device can connect to any type of sensor. Users can register and re-configure data flow input easily via drag-and-drop editor, get readings to optimize their server settings, and add intelligence to their processes and operations.