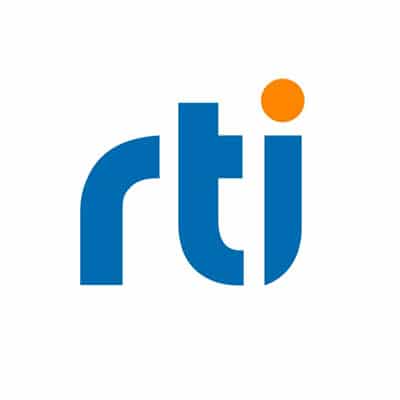 Real-Time Innovations (RTI) is a connectivity middleware market leader. It is the largest embedded middleware vendor* and has over 70% of the commercial DDS market share. RTI is also a leader in standards activity, active in 15 standards bodies and a Data Distribution ServiceTM (DDS) standard author. RTI serves on the boards of prominent industry organizations such as Object Management Group® (OMG®) Board of Directors and Industrial Internet Consortium (IIC) Steering Committee. RTI is a mature leader, with 1,350+ commercial designs and 500+ research projects.
Customer Success Story: RTI
RTI needed to build a monitoring solution that would meet the unique architectural requirements of monitoring Industrial Internet of Things (IIoT) data for its industrial customers. Building a monitoring architecture for IIoT requires a collective software stack for data collection, storage, analysis and visualization. RTI created an architecture that meets the software framework requirements by combining the capabilities of the The Object Management Group (OMG) Data Distribution Service™ (DDS) standard for real-time data exchange with InfluxDB. DDS is a middleware protocol and API standard that provides data connectivity, extreme reliability and a scalable architecture to meet IIoT application requirements. The RTI Connext® databus is a software framework that shares information in real time, making applications work together as one integrated system. It connects across field, fog and cloud. Its reliability, security, performance and scalability are proven in the most demanding industrial systems.
Read Case Study   Watch Webinar   View Website
The Problem
IIoT solutions need to be robust and reliable, secure, and able to process massive data in real-time. RTI needed to meet these IIoT requirements for its customers through a suitable monitoring architecture based on DDS. RTI decided to use the InfluxDB stack for its RTI Connext DDS. RTI chose InfluxDB time series database (for IIoT system monitoring) and InfluxDB's agent Telegraf (for collecting metrics and events). Both are open source and publicly available for download and deployment.
The Solution
InfluxDB integrates with Connext DDS through the Telegraf plugins that RTI built. RTI Connext DDS is the first connectivity framework designed for the demanding requirements of the IIoT. Based on the Connext Databus, RTI's software allows applications to exchange data in real time and provides the non-stop availability and security essential for mission-critical systems. By developing the DDS plugins, RTI has bridged two important technologies and opened very interesting IIoT possibilities.
"InfluxDB supports built-in time series functions that can select and aggregate or even predict metrics. These time series functions are essential to normalize and analyze an enormous amount of data collected for monitoring and alerting."

Kyoungho An, Senior Research Engineer, RTI