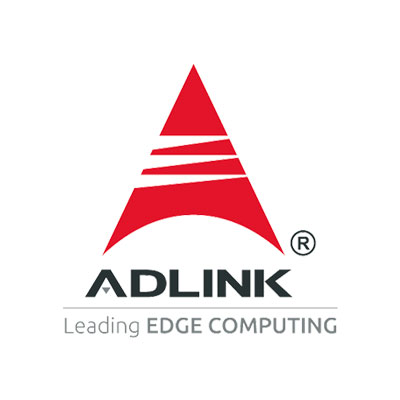 Headquartered in Taiwan, ADLINK has operations in the United States, UK, Singapore, Beijing, Shanghai, Shenzhen, Japan, Korea and Germany. ADLINK products are currently available in over 40 countries across five continents, with worldwide distribution networks and more than 1,800 employees. ADLINK is proud to be associated with many major technology leaders and Fortune 500 companies. With design and technology centers in the U.S., the Pacific Rim regions and Germany, ADLINK is a technology-leading platform provider in the embedded computing industry.
Customer Success Story: ADLINK
ADLINK needed to meet the time series data collection and visualization needs of its client: A major military and aerospace contractor operating globally. The client wanted visibility into why their test machines were breaking and real-time diagnosis and predictive maintenance that would reduce loss of revenue caused by unexpected downtime. ADLINK uses InfluxDB as a part of their ADLINK Edge™ IoT smart gateway solution to store IoT data so that they can visualize it for monitoring and analysis and thereby extract actionable operational efficiency insights. Their client is using their ADLINK Edge™ to connect existing software, equipment and systems securely, seamlessly and cost effectively.
The Problem
One of ADLINK's customers in the defense industry has large Thermotron test chambers where they test equipment to ensure that it's fit for use in the field. These machines are a simple device in terms of what they do because they're typically either baking or freezing something. But the mechanism associated with the refrigeration units, the heating and cooling involved, and the circuitry lead them to often fail. Any machine outage, and its associated repair costs, caused serious loss of revenue. ADLINK set out to empower the client through its technology, to go from reactive maintenance to proactive maintenance. ADLINK realized that the only way to answer the question (of why this client's machines break when they do) is by gathering lots of data.
The Solution
ADLINK chose InfluxDB because it met their storage and performance requirements. ADLINK's solution uses InfluxDB to ingest monitoring data, which is time series data. And since data visualization is the first step to deciding what data to retain and start filtering that data based on your needs, ADLINK's solution connects InfluxDB with Node-Red and with Grafana for real-time and near-real-time visualization respectively.
The benefits that ADLINK's defense contractor client gained include reduced downtime from planned and unplanned maintenance shutdowns, improved machine performance, greater accuracy and reduced cost. ADLINK Edge and InfluxDB fit together in a highly effective Edge IoT deployment which delivers operational efficiency for the end user.
"To enable visualizing the data, you also need to enable storing data. You need to be able to extract that data to do something with it, whether to push it to an enterprise service, or use it for some form of reporting, or both."

Chris Montague, Senior Solutions Architect, IoT Solutions and Technology, ADLINK