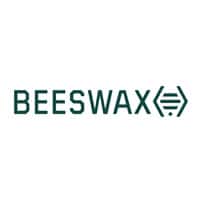 Founded in New York by a team of former Google and DoubleClick advertising leaders, Beeswax is pioneering the industry's first Bidder-as-a-Service™ (BaaS). Powered by Beeswax's Bidder‑as‑a‑Service™, the Beeswax Programmatic Cloud™ allows users to combine and customize best‑in‑breed technologies from the programmatic ecosystem. The Beeswax Programmatic Cloud™ is a DSP designed specifically for the unique needs of each client's business. It offers sophisticated advertisers the ability to combine and customize best-in-breed solutions into a seamless whole, without having to create their own software code, or employing their own team of engineers.
Customer Success Story: Beeswax
Beeswax wanted to provide an attractive alternative to the difficult trade-off facing advertisers. Advertisers seeking to use a bidder in their advertising strategy had to pick either a Traditional DSP (such as that offered by MediaMath, Google, AppNexus, Trade Desk) or they could build their own bidder. These two existing options have major disadvantages, that hinder advertisers from realizing their potential. Traditional DSP's tend to be opaque, restrictive and limited in terms of customization while building your own bidder is expensive, complex and risky.
The Challenge:
Beeswax wanted to offer advertisers an alternative platform, that would offer real-time Bidder-as-a-service, and that would bypass the drawbacks of either existing options. Beeswax needed to create a Programmatic Cloud that provides data transparency, flexibility (through APIs), and complete control so that customers could own their own roadmap. Beeswax also needed its Bidder-as-a-Service to be affordable, simple and reliable.
Since real-time bidding is a very high-scale and high-performance process, Beeswax realized the value of having a truly robust time series platform in order to enable real-time bidding-as-a-service. One of the key problems Beeswax solves for its customers is the fact that it operates the systems for customers on their behalf. This is where InfluxData plays a critical role in the overall system architecture of Beeswax.
The Result:
Beeswax Bidder-as-a-Service™ enables sophisticated media buyers to extend and customize their own RTB bidder in the cloud while the Beeswax Programmatic Cloud™ makes the company's customizable and flexible bidder available to all customers, including those who may not have the resources or desire to deploy their own code on top of the Beeswax platform.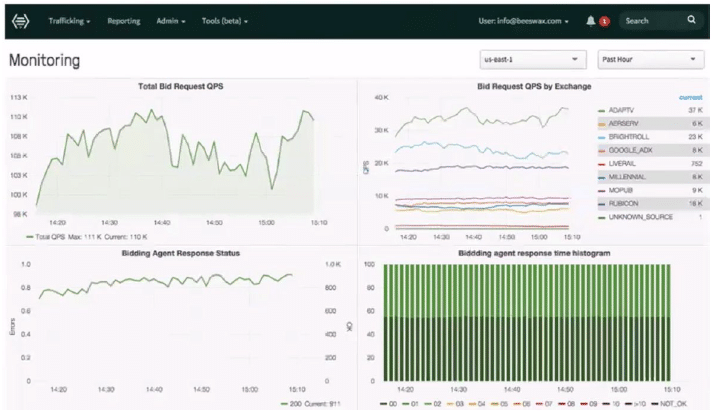 Beeswax Programmatic Cloud delivers cutting-edge functionality that is unavailable from mainstream DSP's. It offers the programmatic ecosystem the opportunity to continually adapt and innovate with the market while still reaping the benefits of a consolidated SaaS-based platform. Using InfluxData, Beeswax is fulfilling its mission of "Powering the next generation of real-time bidding."