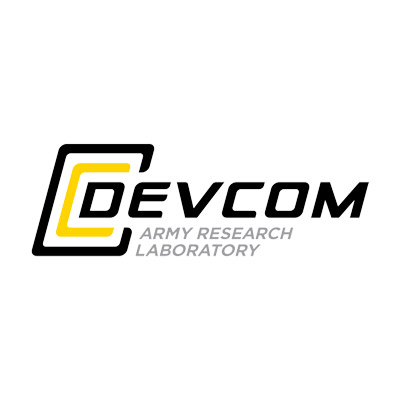 The U.S. Army Combat Capabilities Development Command (DEVCOM) Army Research Laboratory (ARL) is the Army's corporate research laboratory strategically placed under the Army Futures Command. ARL is the Army's sole fundamental research laboratory focused on cutting-edge scientific discovery, technological innovation, and transition of knowledge products that offer incredible potential to improve the Army's chances of surviving and winning any future conflicts. ARL was activated in 1992, with a genealogy dating back to the early 19th century.
InfluxData Customer Success Story: DEVCOM Army Research Laboratory
In the operational environments where U.S. Soldiers operate, network connectivity is not ensured due to jamming, intermittent 4G signals, or paperwork. To address these issues, the U.S. Army Combat Capabilities Development Command (DEVCOM) Research Laboratory (also referred to as ARL) runs InfluxDB in both the cloud and on IoT devices. When connectivity is available, the most recent data is replicated first to the cloud and historical data is replicated as bandwidth allows. This allows them to design products that can leverage the cloud, but aren't tied to it.
Read Case Study   Watch InfluxDays Talk    Visit Website
The Problem
The DEVCOM Army Research Laboratory's mission is to discover, innovate, and transition science and technology to ensure dominant strategic land power. At the crux of the solutions developed by ARL is the ability to perform in the unpredictable and intermittent nature of network connectivity on the battlefield. The Army IoT environment is not a typical IoT environment but an Internet of Battlefield Things (IoBT) environment, where the network is contested, congested and dynamic. Devices drop in and out, and you don't necessarily know if your nodes are your own or an opponent's. Actionable data is needed, and the ARL uses low-frequency electric- and magnetic-field sensing to enable data availability and rely on non-contact power monitoring.
The Solution
To ensure the latest points are replicated and have valid actionable data, ARL needed a scalable, purpose-built time series database with a high ingest rate. They chose InfluxDB stack for both the edge and the cloud to ensure data availability and to have a data replication scheme. Using an IoT stack fueled by InfluxDB and designed to run in environments of intermittent network connectivity, ARL has been able to develop electric power monitors for installations and microgrids, combine sensors into arrays, and strap sensors to vehicles for large area surveys. InfluxDB platform has helped ARL accelerate technology development, demonstrations and transitions.
"I like InfluxDB because it allows us to do a job more effectively, and this is reducing time to awesome."

Kevin Claytor, Research Physicist, ARL