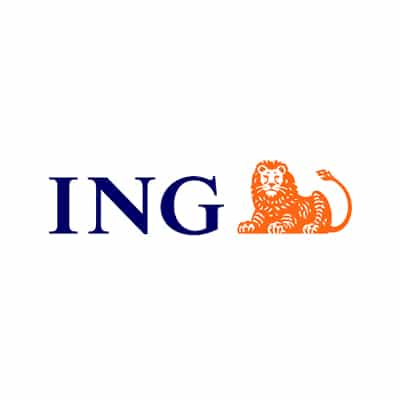 ING Bank Netherlands is a global bank with a strong European base, with shares listed in Amsterdam (INGA NA, INGA.AS), Brussels and New York (ADRs: ING US, ING.N). They employ 53,000 employees, serve around 38.4 million customers, corporate clients and financial institutions in over 40 countries. Their products include those of a typical bank, such as savings, loans, mortgages, etc. as well as specialized lending, tailored corporate finance, debt and equity market solutions, payments & cash management and trade and treasury services to wholesale clients.
Customer Success Story: ING Bank Netherlands
The mortgage team at ING Bank Netherlands sought a means of perfecting client experiences and complement their expertise with metrics. They began moving towards becoming a more data-driven organization, and chose to deploy InfluxDB. The team was able to transition from a pure knowledge- and experience-based diagnostic of anomalies in their production environment, to a metrics-first approach enabled by InfluxDB and the TICK Stack. This transition empowered them to decrease their Mean Time to Resolution (MTTR), discover overbooking in virtual appliances, and much more.
The Problem
ING Bank Netherlands' mortgage team works in a Mortgage Data Network that splits the market share on mortgages in the Netherlands. They have always looked into how to can increase their market share. They do so by providing a better service or lowering the time it takes to acquire a house, but something as simple as lowering interest rates can multiply the number of mortgage applications coming in, so maintaining response times is crucial.
To ensure system response times and prevent their Customer Loyalty Team from being bombarded by phone calls from worried applicants, ING Bank Netherlands has to be able to run performance testing or reproduce realistic scenarios. In their former legacy systems, just to run a query from three months or one year prior took too much time, could prove frustrating, and did not provide the granularity they so badly needed. The mortgage team at ING Bank Netherlands was looking to perfect the experiences of their clients, so they sought a metrics solution that could deliver granularity, visibility and flexibility.
The Solution
By deploying InfluxDB, the team at ING were able to greatly reduce the amount of time it takes to gather or extract the same amount of data. With InfluxDB, they weren't locked into some restraining contract and were allotted all the flexibility they were searching for. Deploying Telegraf allowed them the visibility they required, provided fast aggregation queries, and proved to be an inexpensive metrics tool. Additionally, due to the vulnerabilities of banking data, ING Bank Netherlands has to go through a vetting process when deciding on implementing new technologies. Because Telegraf is such a lightweight, composed agent and doesn't require a ton of space or hundreds of configurations, it was an easy sell. InfluxData serves as the foundational time series data platform and is ushering them into a new era, backed by data.
"It was very important that whatever technology decision we made, there [was] an entry strategy and an exit strategy. We have that with InfluxDB."

Herminio Vasquez, Machine Learning Engineer