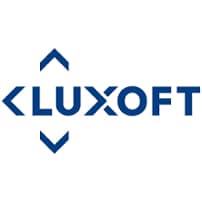 Luxoft is an international custom software development company with more than 13,100 employees, 41 offices in 20 countries in North America, Western and Eastern Europe, Asia Pacific and South Africa. It is incorporated in Tortola, British Virgin Islands, has its operating headquarters office in Zug, Switzerland, tax domiciled in London and is listed on the New York Stock Exchange. Their customer list consists of over 170 clients, over 30 of which are high potential accounts (next UBS, Boeing, Harman etc.).
Customer Success Story: Luxoft
Luxoft uses Telegraf to send the metric data of hosts to the InfluxDB back-end. It is a great back-end that works on top of Kubernetes (K8s). They use InfluxData to monitor K8s as well utilize the K8s plugin. Chronograf is used for administrative tasks such as database and user management and they use Grafana for graphing.
They appreciate the entire TICK Stack!