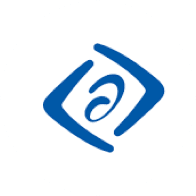 NewVoiceMedia is a cloud service company. Its awardwinning ContactWorld platform is the first global true-cloud contact center solution designed to improve sales team efficiency and provide personalized service to every inquiry. ContactWorld helps organizations worldwide build a more personal relationship with every customer or prospect.
Customer Success Story: NewVoiceMedia
NewVoiceMedia needs to maintain a 99.999% availability guarantee for their customers using their contact center solution. High customer call reliability is critical especially when dealing with tens of thousands of calls simultaneously since even a small percentage of dropped calls very quickly turns into huge customer dissatisfaction issues. NewVoiceMedia uses InfluxData to monitor their complete cloud-based SaaS solution to ensure they can meet their 99.999% uptime and performance guarantees. InfluxData has replaced technologies that just simply could not handle the volume of the metrics and events their systems produced.
Business Challenges
Real-time Responses: Real-time for NewVoiceMedia means responses in less than 1 second. Only with these response times will it be possible to maintain a 99.999% platform availability guarantee.
Handle Expanding Volumes: The business is in growth mode, and they needed a solution that could not just handle the current volume, but could handle the predicted future volumes as the business grew. They have huge volumes of calls and handle billions of page views and requests per day — an ongoing phone call constantly loads webpages to check automated next-steps for managing the call. They see this volume only growing exponentially.
Global SaaS Platform: NewVoiceMedia delivers a global platform. They need to make sure any system they use to monitor and manage their SaaS offering is accessible globally and is always up-to-date with the latest versions automatically.
Solution
NewVoiceMedia chose InfluxData after extensive technical evaluation. They looked at Graphite, DataDog, NewRelic and ElasticSearch. They chose InfluxData because it was purpose-built for metrics and events and could meet and exceed their technical requirements. They have found InfluxDB to be easier to use, more flexible and scalable than previous solutions, which brought costs down and solved the performance issues they had otherwise faced. They also wanted a plugin-based data collection agent, so they chose InfluxData's Telegraf functionality to easily collect data from all the services and tools running to gain quick insights. As the development pace of the TICK Stack has been rapid, they have been through major upgrades since.
"InfluxDB has become our go-to database choice. Often if we are using a different tool, we figure out how to get data out of the tool into InfluxDB. It's easier to use, performs better, and delivers better ROI."