The DevOps monitoring solution using InfluxDB provides developers with better visibility into their apps, networks, containers, routers, switches, private and public clouds, and environments.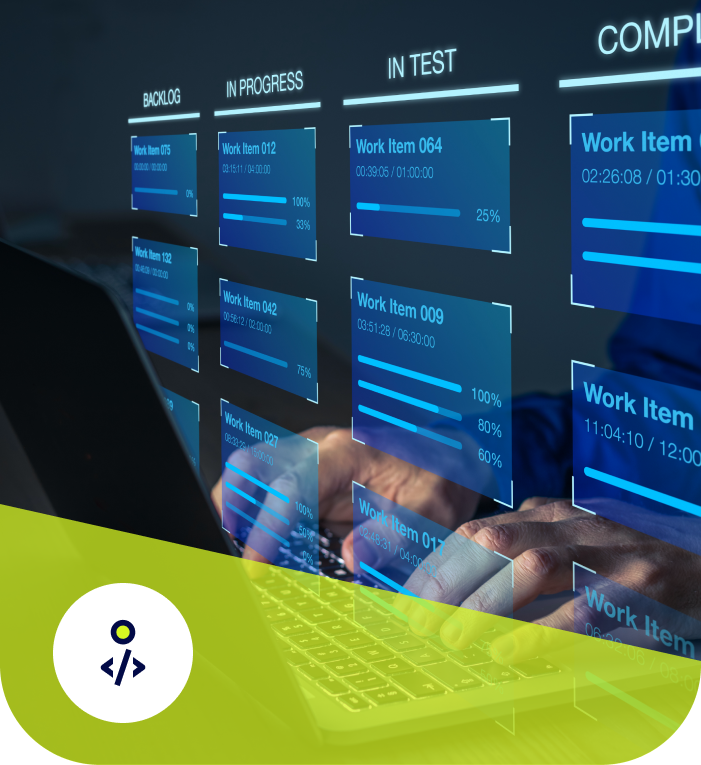 Why a purpose-built time series database?
Time series data are measurements or events that are tracked, monitored, downsampled, and aggregated over time. This could be server metrics, application performance monitoring, network data, sensor data, events, clicks, trades in a market, and many other types of analytics data.
Why InfluxDB for DevOps monitoring?
Emerging trends such as microservices, containerization, elastic storage, software defined networking, and hybrid clouds all keep pushing the boundaries of what constitutes DevOps monitoring. It can encompass private and public cloud infrastructure (PaaS, SaaS, website), applications and database instances, and the entire infrastructure and network servers, routers, and switches. Monitoring helps to identify and resolve problems before they affect critical business processes; and to plan for upgrades before outdated systems begin to cause failures.
The InfluxDB platform can handle a high volume of real-time writes, is purpose-built from the ground up for irregular (events) and regular (metrics) monitoring, and offers retention policies to maintain performance and availability.
The platform delivers specific functions to do aggregation and summation using time-based functions directly in Flux, and allows for large-range scans of many records very quickly.
The functional architecture of the InfluxData DevOps monitoring platform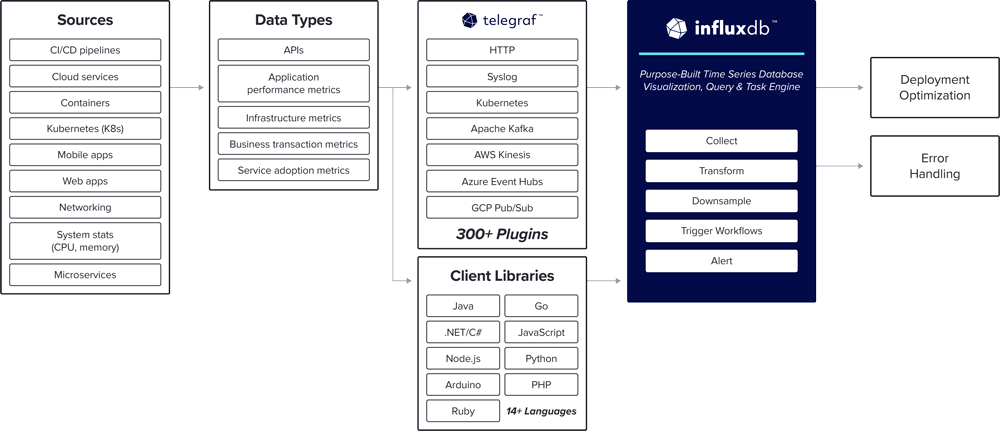 "InfluxDB provided a horizontally-scalable, time-series-optimized database with a lightweight agent that could be deployed anywhere we needed to push data to a central location."
Chris Ruscio, Solutions Architect, Allscripts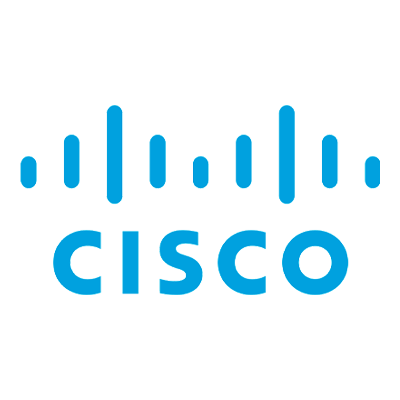 Cisco (NASDAQ: CSCO) is the worldwide technology leader that has been making the internet work since 1984. Their people, products and partners help society securely connect and seize tomorrow's digital opportunity today.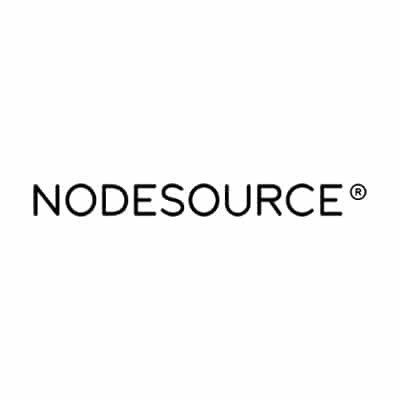 NodeSource empowers developers by providing OSS and Enterprise levels of Node.js runtime, tooling and support. Their flagship product, N|Solid Runtime, includes hardened Node.js LTS releases, provides increased visibility into production applications and presents better security monitoring and alerts.
This article was originally published in The New Stack. As the technology landscape continues to change at a rapid pace, enterprise companies are in a rush to catch up and modernize their legacy IT and network infrastructure to capture the benefits of newly developed tools and best practices. By adopting ...
Production delays or stoppages are the bane of any manufacturer. When you're a global automaker like Volvo, even the smallest delays can have significant ripple effects. But not even global leaders are immune to IT issues. This was the situation Volvo faced several years ago. It had a legacy DevOps ...
Related resources for developers
Overview of Tasks and InfluxDB
History of Monitoring at Volvo Cars
Integrating Telegraf, InfluxDB and Mist