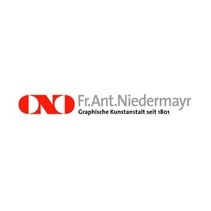 Fr. Ant. Niedermayr is a German manufacturing company founded in 1801. It has been family-owned for six generations. It started out as a graphic arts institute and it has evolved into "a media services company focusing on industrial web offset printing". To survive since the 19th century, they've had to embrace new technologies. These technological advances led to Fr. Ant. Niedermayr having "the world's first 120-page web offset print".
Customer Success Story: Fr. Ant. Niedermayr
Fr. Ant. Niedermayr needed to gain better insights into their operations. They desired to learn more about individual machines in their factory and to understand the correlation between different equipment and materials. So they hired hired NETZConsult, a company based in Germany that helps firms improve processes and aid in digital transformations. NETZConsult consultants work with clients to enhance innovative processes while accommodating customers' specific internal policies.
Read Case Study   Watch Webinar    View Presentation
The Problem
Fr. Ant. Niedermayr wanted data to better understand where ink was being used and how different papers interact with the ink. Despite some advances in the manufacturing industry, the German company was faced with outdated equipment that had valuable untapped data. They wanted to answer questions about their business using better tools than the Excel spreadsheets and Postgres database they were currently using. To extract value from their data and optimize their operations, they turned to NETZConsult.
They also sought NETZConsult to solve their technical challenges. Given that the printing industry is notorious for disparate data sources and excessive protocols, Fr. Ant. Niedermayr has to work with approximately 15 different suppliers who all provide different components for their operations. Prior to implementing InfluxData's TICK Stack, their technical director had to compile data from numerous reporting systems that came with the units, and all the reports came in spreadsheet format.
The Solution
NETZConsult quickly provided Fr. Ant. Niedermayr with a proof of concept and within a matter of days had reached time to awesome with the TICK Stack. Most of this time was spent interpreting and validating the data and looking into the processes used to collect metrics and events. They use two different versions of Chronograf for data exploration and for creating machine learning models. They use Kapacitor for alerting; emails are sent out when an event occurs. All of their sensor data is transformed using Node-RED so it can be ingested by InfluxDB. The data is put into Telegraf and then dashboards are built, and visualization is executed with Grafana.
After implementing InfluxDB and Grafana into their operations, Fr. Ant. Niedermayr has a better tactical overview of four of their biggest printers. They've improved transparency as now the data is available to everyone across the organization. Their team now better understand their machines, operations and outcomes. They valued the extensive ecosystem of plugins that Telegraf can decipher.
Telegraf is like a swiss army knife for connecting various MQTT sources and OPC UA sources."

Bastian Mauser, IT Consultant, NETZConsult