InfluxDB Week in Review: Oct 31, 2016
In this post we'll recap the most interesting InfluxDB related content you may have missed in the last week or so.
Announcements, Blogs, Videos and How-Tos
Multi-tenant support for Grafana available on InfluxDB Cloud
Due to the great feedback from our customers, we are excited to announce that we are adding dedicated instances of Grafana to InfluxDB Cloud. We know that the data our customers collect about their applications and services is powerful, and that allowing configurable access to different groups and users in their organization to view this information with their own dashboards extends this power.
Testimonials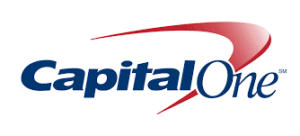 Capital One started using the Grafana dashboard for viewing perfect testing metrics. They found the data to be spot on and extremely helpful
Capital One is a diversified bank that offers a broad array of financial products and services to consumers, small business and commercial clients. As One of the nation's top 10 largest banks based on deposits, Capital One serves banking customers through branch locations primarily in New York, New Jersey, Texas, Louisiana, Maryland, Virginia and District of Columbia.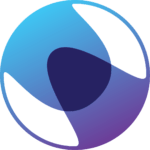 InfluxDB is insanely fast, friendly and capable. And like most of Beam's backend services, it's written in Go. Any developer can jump in and start querying and creating data with a minimal amount of background knowledge. It's easy to instrument and starts tracking new data points with just a few minutes of work, and they've grown confident that InfluxDB can take whatever is thrown at it. In short, it scales across servers, developers, and business requirements. Integration into visualization tools like Grafana is a big plus too.
Beam is a next-generation live streaming platform for gamers that lets viewers participate in the gameplay itself. Instead of sitting idle, viewers get to engage with the content directly, creating quests, choosing weapons, or even acting as characters within the game world.

Proserve is currently moving their Cacti and Munin instances towards a Telegraf, InfluxDB and Grafana solution. They're downsampling their data using continuous queries and will eventually be gathering stats from approximately 500 hosts.
Proserve focuses on business continuity and business transition, through the development, implementation and management of integrated business solutions: hardware, software and services. Proserve offers infrastructure services, cloud services, managed platforms and applications and managed security.
Claim your InfluxDB Hoodie
Does your company have an application or product that uses InfluxDB in production? We'd love to feature it on influxdata.com and give you a shout out on social media. As a "thank you" gift, we'll send you an InfluxDB hoodie and a pack of stickers. Just  fill out this simple form at the bottom of the page and we'll let you know when your entry is live and the hoodie is in the mail. Drop us a line at [email protected] if you have any questions. Thanks for the support!