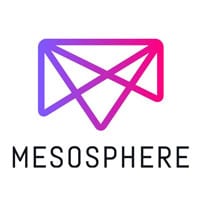 Monitoring Mesosphere with InfluxData
Mesosphere DC/OS is is the easiest and most popular way to run Mesos—and is the premier platform for building, deploying, and elastically scaling modern applications and big data.
DC/OS makes running containers, data services, and microservices easy across your own hardware and cloud instances. Mesosphere was founded in 2013 by the architects of hyperscale infrastructures at Airbnb and Twitter and the co-creator of Apache Mesos. Use the Telegraf plugin for Mesos Monitoring.
Mesos master and agent nodes report a set of statistics and metrics that enable cluster operators to monitor resource usage and detect abnormal situations early. The information reported by Mesos or Mesosphere DC/OS includes details about available resources, used resources, registered frameworks, active agents, and task state. You can use this information to create automated alerts and to plot different metrics over time inside a monitoring dashboard.
Partnership
Learn more about how Mesosphere and InfluxData are working together to make their platforms interoperable.
Getting Started with Mesos & Telegraf
Collect and act on a set of Mesos statistics and metrics that enable you to monitor resource usage and detect abnormal situations early. Telegraf is the agent for collecting and reporting metrics and events in the InfluxData platform. Use the plug-in. Watch the session with InfluxData Founder & CTO Paul Dix and Oracle Data Cloud Architect Tehmasp Chaudhri at MesosCon North America.
Plugin for Mesos    MesosCon Talk
Mesosphere DC/OS Plug-In for Telegraf
Now, Mesos developers have a simple, elegant way to pull data from any application or service deployed using DC/OS. The Mesosphere DC/OS Plug-In for Telegraf, connects Telegraf via the DC/OS API, allowing the InfluxData platform to capture any data emitting from microservice components running inside DC/OS.
Learn more: [email protected]